Who We Are

Refreshing the Air

Our business is air-care. We create new markets, brighten and enliven the lives of customers by
utilizing our original air-care technologies.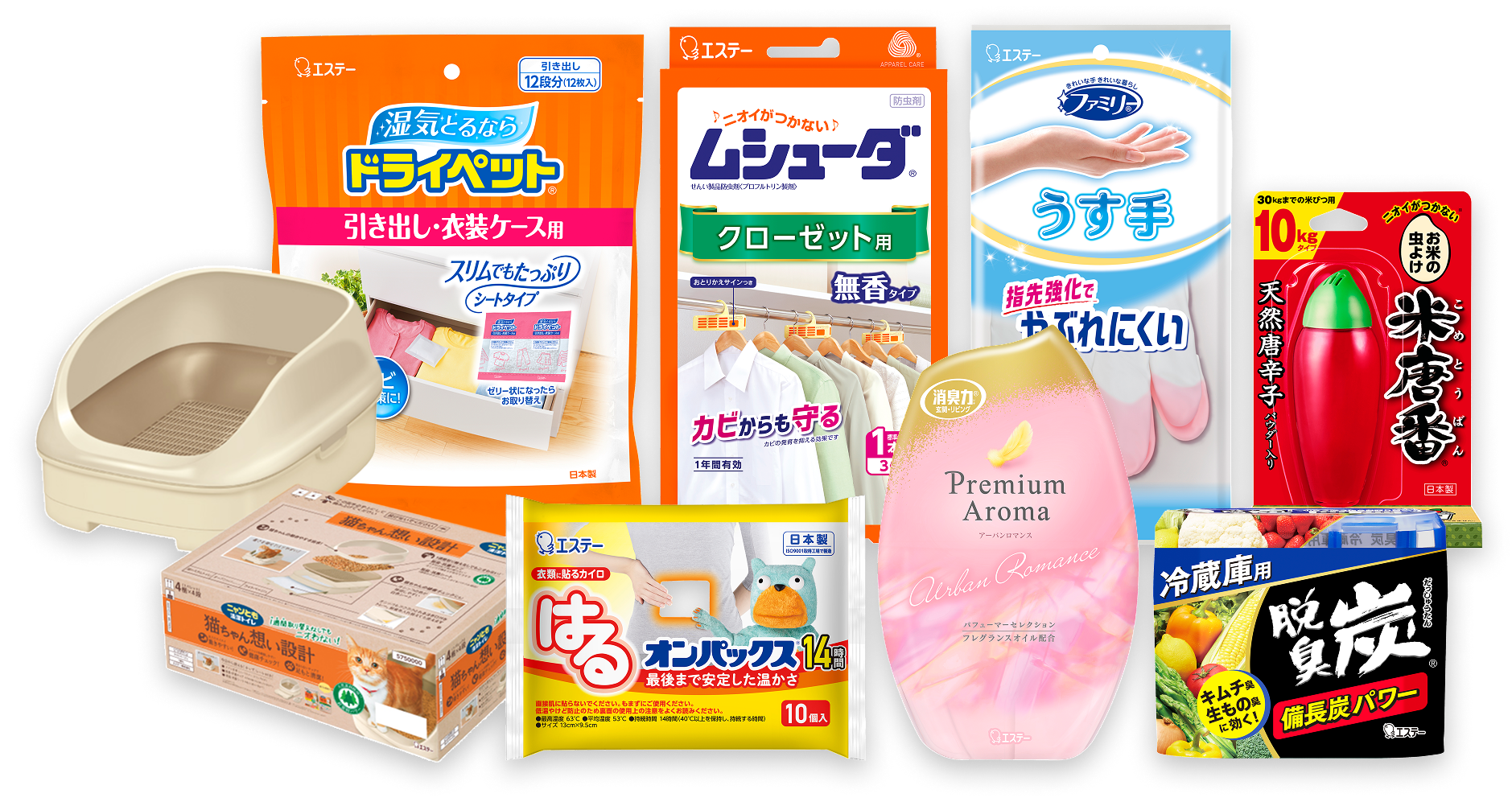 We aim to be No.1 in this global market. Focusing on niche markets, we own many unique brands such as deodorizer and air freshener Shoshu-Riki, moth-proofing agent Mushuda, deodorizer Dashu-Tan, and dehumidifier Drypet.
Net sales
Operating income
CO2 emissions
Number of employees
Meeting Social Expectations
and Demands with Air
Society expects us to contribute to society with air (through business activities), and demands we don't cause problems for society (through sustainability activities). With these two initiatives, we can realize sustainable growth for the environment, for society, and for ourselves.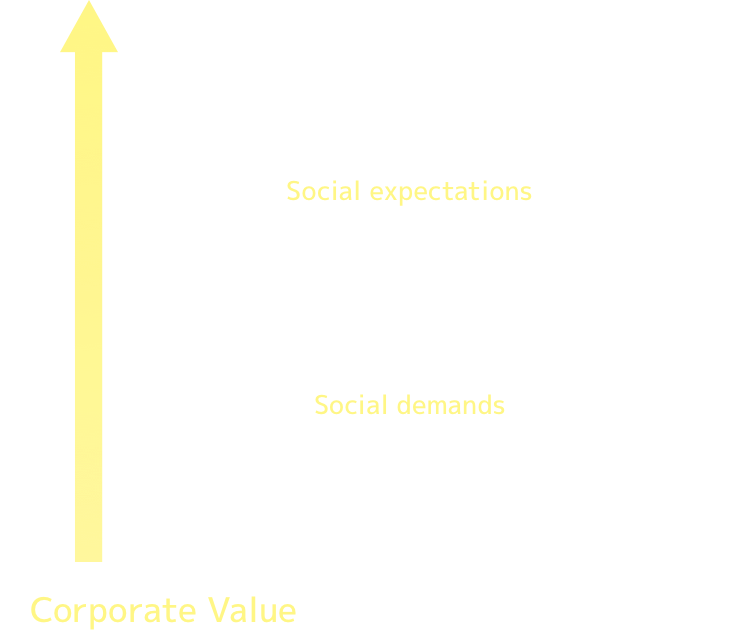 We Will Make it Happen
Composition of Directors
Takako Suzuki

Chairman of the Board of Directors

Takashi Suzuki

Director

Naoto Onzo

Director (external)

Mitsuko Miyagawa

Director (external)

Shinzo Maeda

Director (external)

Shoichiro Iwata

Director (external)

Hiroko Noda

Director (external)

Seiichi Nishida

Director

Kaoru Yonemoto

Director

Kouichi Yoshizawa

Director
Areas of executive officer responsibility
Takako Suzuki

President & CEO

Overall management

Takashi Suzuki

Chairman

Overall management

Seiichi Nishida

Managing Executive Officer

Corporate Value Enhancing Division

Customer First Promotion Division

New Business Development

Corporate Transformation

Yo Kozuki

Managing Executive Officer

Professional Use Business

President of S.T.PRO Co.,Ltd.

Kaoru Yonemoto

Managing Executive Officer

Research & Development Division

Overseas Group Companies Management

Corporate Communication Division

Kouichi Yoshizawa

Executive Officer

Business Administration Division

Naruaki Hashimoto

Executive Officer

Sales Division

Hideki Naito

Executive Officer

Manufacturing Division

Masataka Shindo

Executive Officer

Global Marketing Division